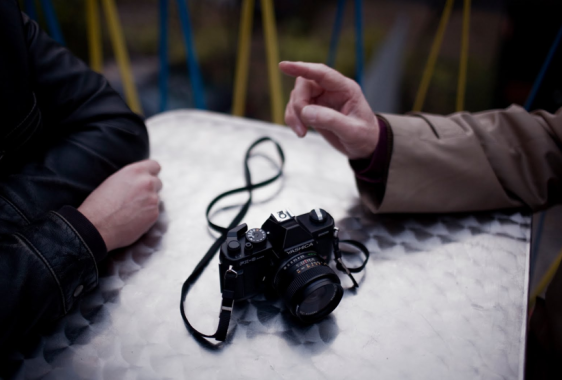 1/1 Master and Apprentice is a meeting between 10 young creators from all over Poland and 10 extraordinary mentors. It's a chance to create an artistic or socio-cultural project under the watchful eye of a master.
Over the years, during which Association of Creative Initiatives "ę" has been supporting young creators, we noticed that lack of time for individual coaching of creativity in young people is a frequent problem in teh education process. Often times, if young creators do not meet a supportive mentor on their path, the talent gets wasted. Mentoring forms the beginning of a shared journey, which often matures into a partnership based on exchange.
We believe that creative growth can be facilitated outside of the formal education system. This is why we created the 1/1 Mater and Apprentice program. The program hosts 10 young  creators (18 to 35 years old), who have an idea for artistic or socio-cultural project in area of documentary photography, documentary film, social design, multidisciplinary action, and/or cultural animation. The participants will work in cooperation with Jolanta Dylewska (documentary film), Zbigniew Libera (multimedia), Jerzy Porębski (documentary film), Tadeusz Rolke (photography), Tomasz Tomaszewski (photography), as well as culture animateurs Zofia Bisiak, Janusz Byszewski, Bożena Szroeder and Zofia Zaorska. Each of the participants will receive the support of coaches and trainers, as well as a grant of 6 000 PLN to develop and produce their project.
1/1 is supported by the LOTTO Million Marzeń Foundation which, among other areas, supports the dear to us area of arts and culture. We have created a unique meeting point for young people, established artists and animateurs, who will share experience and support creative projects. Mentoring is our way of fostering social bonds based on dialogue. It is our solution for an ever so slightly better world.
The program will run June 2012 through February 2014.
Call for projects will be open until August 18, 2013. In September participants will take part in the opening workshops; they will develop and produce the projects October through February 2014, under the guidance of mentors and coaches. The projects will be presented in February 2014, when the project will be finalized and closed.
Contact:
Zuza Sikorska (coordinator)
Association of Creative Initiatives "ę"
1/1 Master and Apprentice – A Project of Association of Creative Initiatives "ę",
in partnership with LOTTO Milion Marzeń Foundation, financed by LOTTO Milion Marzeń Foundation.